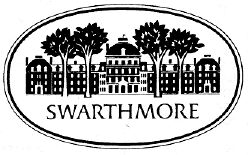 Swarthmore Class of 1977 WWW page
(Updated for 2022)
New: I am adding content and planning to modernize the structure of this site in preparation for our 45th Reunion, May 27–29, 2022. The reunion committee is (alphabetically) Chip Boykin, Peter Pulsifer, Terri Pyer, and David Sacks. Contact them at 45threunion@swarthmore.edu.
The main goal of this particular unofficial site is to provide information as simply and accessibly as possible (only as much data as you want, with only as much security as is necessary, in a form understandable by as wide a range of browsers as reasonably possible.) The previous (2015 and before) version of this page is here.

This web site is intended to improve connections and communication between members of the Swarthmore College Class of 1977. Although set up in March 2007 in connection with the 30th class reunion, it is hoped that this page will continue as a resource beyond the reunion, and that it will also serve to connect class members who cannot attend the reunion in person.
To start with, we have an indexed collection of class notes and class member profiles from the Swarthmore Alumni Bulletin and an online edition of our freshman year Cygnet. More material will be added as inspiration demands and time permits. Suggestions are welcome!
Parts of this site are password-protected. To get access, just email me for the password.
---
What's Here
---
Swarthmore College Bulletin
Forty-Five years of Alumni Notes
To look up a particular individual, you might like to try the Index (an HTML table) to Swarthmore Bulletin Articles. Or try the new "dynamic index", which is less organized but is probably more up-to-date. Or, you could try the rudimentary but gradually improving Class Notes search:
If you just want to browse through history, click on the date of the desired article in the list below.
There are online Swarthmore Bulletin archives, dating from 1996, but those archives do not include class notes.
Feature stories about Class of '77 members
Deceased Classmates
A list of deceased members of the class of '77, in some cases with brief obituaries, is on the In Memoriam page.
Faculty Obituaries
---
Electronic Cygnet
Clicking on one of the links below will begin downloading a gallery of pictures scanned from the 1977 Cygnet. These are JPG pictures, about 50K each, which adds up to nearly 18 MB for the entire class. If you have a slow connection, it might help to set your browser to not automatically download images. The images have a text string description (the person's name) which is displayed when the image is not, and you can read that description before you decide whether you want to manually download the image by clicking on it.
Note also that you can access one individual's picture by clicking the name in the Index to the Alumni Notes (above). The Index is not a large document, although displaying it might make your browser work a little.
Due to size limitations, the picture gallery has been divided up into sections, organized alphabetically by last name. Click below to go to a section.
---
Class Member Links
Given here are links to class member web sites or other information. I'll be glad to post (or remove) these links by request.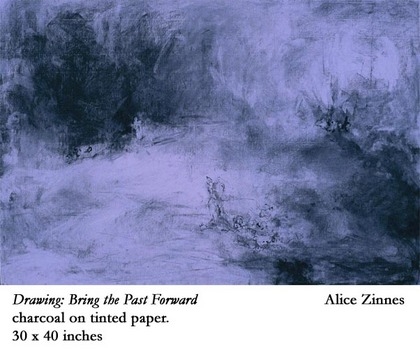 Alice Zinnes has an online portfolio for her paintings and other artworks (see example at right).
---
Historical Documents
Here are some things from the past that might be of interest. Suggestions and submissions for this section are welcome!
Swarthmore College Catalogue
Here is information about the College from the 1975–1976 Catalogue. More stuff will be added as time permits.
---
Is Parrish Burning?
Now that Parrish has been completely renovated (and climate-controlled), it is a bit harder to remember the days when people worried about the old newspaper insulation catching on fire and sending the building up like a Roman candle. This anxiety had something to do with the 1975 Hamburg show, called Is Parrish Burning? (do they still have Hamburg shows??). At the June 2007 reunion, a copy of the original cast recording LP was found in the Swarthmoreana collection of McCabe Library. Some day we hope to have MP3 files of the performance (recorded March 29, 1975, at Clothier Auditorium—Parrish is still here, but Clothier Auditorium is not). Here are the lyrics to the title song:

Is Parrish burning?
You know I can't believe it's true
Is there an era turning?
Yes, I'd like to think so too.

But you know it makes me kind of sad
To see the old girl go down so fast
Among those flames so many dreams
And so many memories

Is Parrish burning?
I guess it's seen better days
And we keep on learning
It's just an inevitable phase.

You see this is time number four
But our hero's here for sure
There's Vincent Kling, he's just the thing
He'll rebuild it in the spring

We are the only people who keep it alive
Visit it every day of our Swarthmore lives
And if you say it won't come back--that's the end
You just don't see the loyalty among the diversity

And is Parrish burning?
You know it takes you by the heart
And through the smokey haze we're gonna make it
We're gonna make a new start

And here is a PDF of the program.
---
Freshman Orientation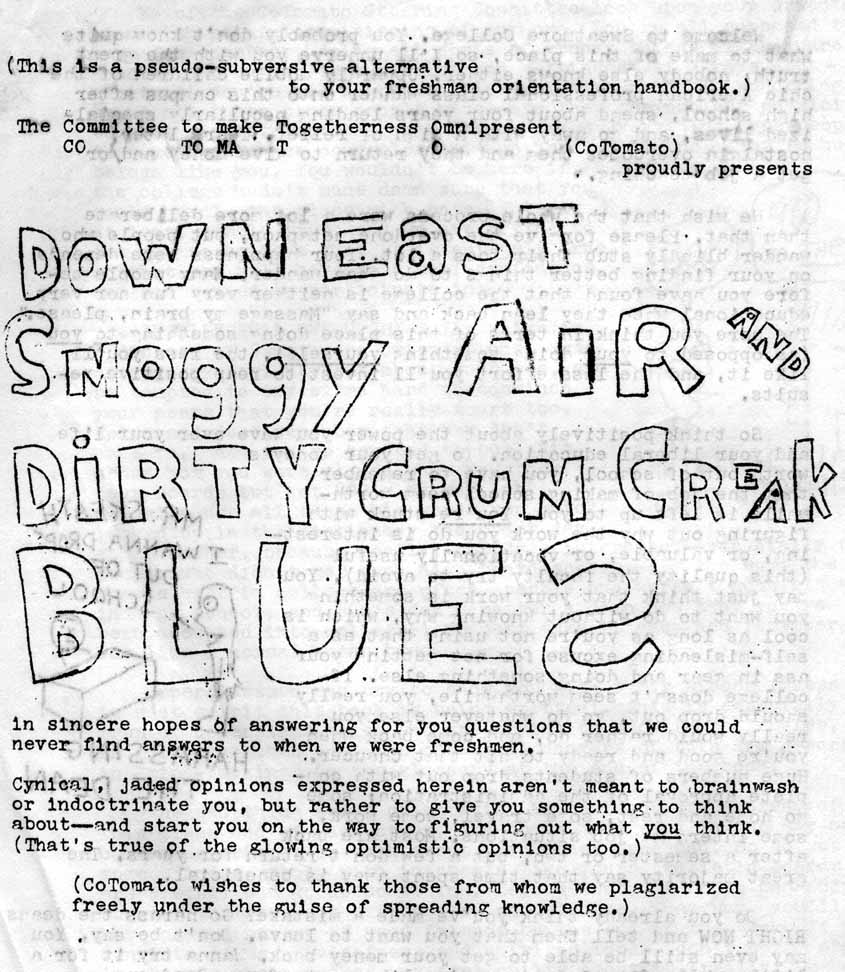 Remember the "pseudo-subversive alternative" freshman orientation handbook? A based but very practical guide to all aspects of the College and the surrounding community, it might bring back some memories of the way things were in 1973.
Click to get a PDF of the page images (you really can't do it justice with OCR). Twenty pages, PDF size = 3.4 MP, but optimized for fast web viewing.
---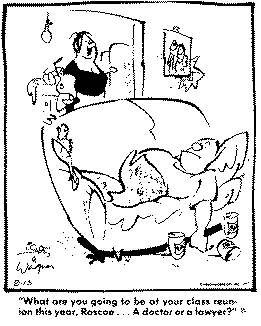 This and associated pages were compiled and written by Peter E. Pulsifer '77 for the use and enjoyment of other members of the Class of '77. There is no official connection between Swarthmore College and either Peter Pulsifer or the materials on these pages, and I take sole responsibility for these materials. Comments, suggestions, and volunteered help are most welcome. I have all kinds of ideas on improvements, but limited time and energy.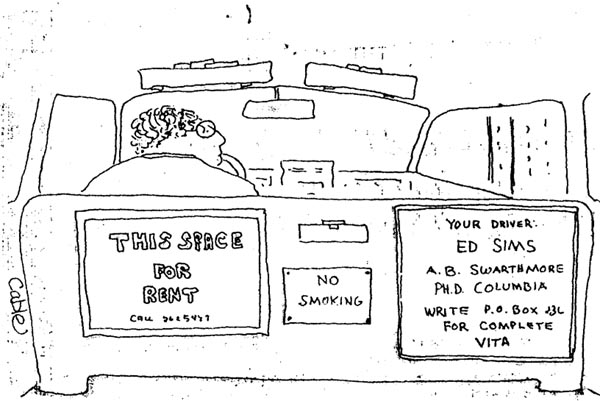 ---
Date of last modification: February 13, 2022